Photography has come a long way since the dawn of the first camera. For one, producing and saving photos are now a lot easier—from the arduous film and chemical process first introduced in 1839, photographers can now use electronic chips to replicate and store digital photos on their computer in seconds.
And unlike before, there are countless ways to take stunning, high-quality aerial shots. Camera drones—semi-portable flying machines with a built-in camera—for instance, make it possible to take photos and videos from the sky.
Drones allow photographers to shoot from unconventional angles and perspectives. And this means that photographers, for example, no longer need to get up close and personal to achieve the perfect shot. Embracing the potential of drone photography and videography can help you see your subject from a new perspective. On top of that, you'll get to fly a drone, which feels like playing a real-life video game.
Improving Your Drone Photography Skills
Capturing amazing aerial photographs is one of owning the best drone for photography. But if you want to your aerial photography and videography skills up by a notch, you'll need to acknowledge that pressing the shutter is only half of what makes a great photo. Instead, you'll need to work on building good habits so you can consistently take impressive aerial shots.
.
1 – Prepare for Your Trip
Make the most of your drone photography shoot by preparing for your trip. Start researching the location. Identify what the best views are, how you can experiment with light, what possible obstacles you could face, and so on. Another thing for you to prioritize would be to find out if the destination requires you to have a flying permit. Preparing for your trip can, after all, spell the difference between having a smooth session and encountering delays in your photography project.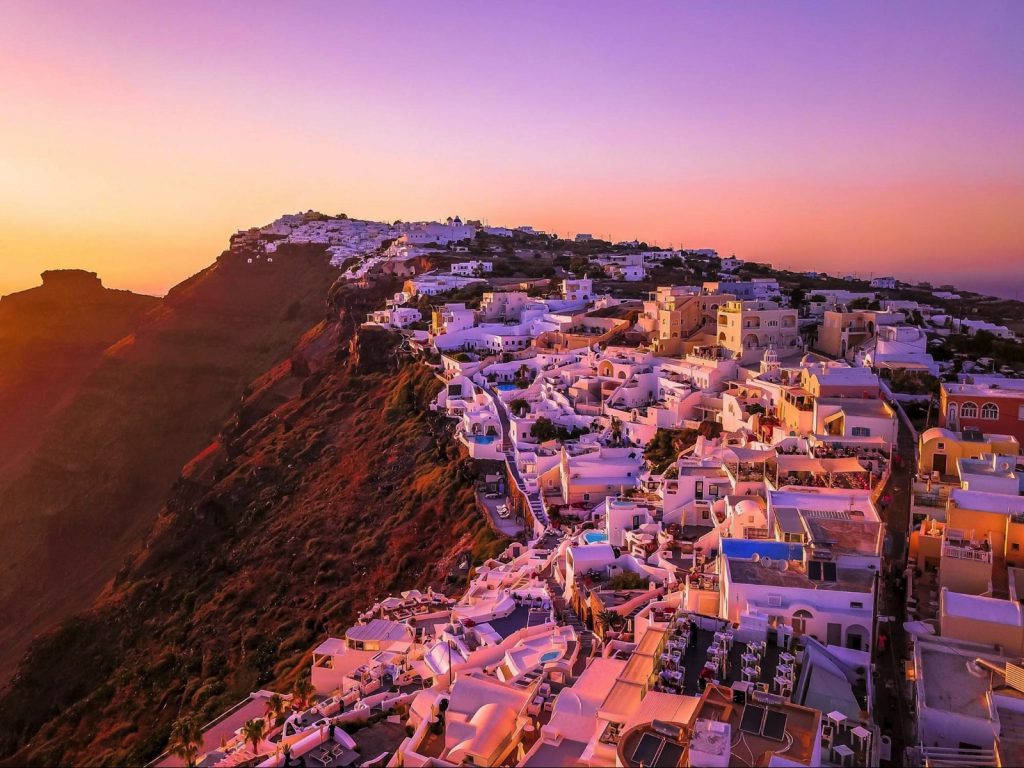 2 – Test Drive Your Drone Before the Shoot
Just like any other skill, flying a drone requires hours of training for flight proficiency. Learning how to fly a drone may seem simple at first glance. But if you want to improve further, however, you'll need to know what your drone's limits and capabilities are. Test-driving your drone also helps you manage your time during the shoot because some drone flight times can be as short as 15 minutes.
3 – Shoot in RAW Format
Your aerial drone camera gives you the option to create JPEG or RAW image files. Each format serves its own purpose. A RAW photo an image produced by the raw data from the camera sensor. And even though these photos are flatter and have less contrast, shooting with RAW images is ideal for drone photographers since it provides more opportunities for professional photo editing. Applications like Photoshop, for instance, can take advantage of RAW camera data to produce high-quality edited images.
4 – Get Creative
Learning how to fly a drone is just one part of the equation. The other part involves using that drone to create art. You'll have to be well-versed in the fundamentals of photography, like composition, exposure, story, colors, and the like to create impressive shots. Since you would want to create an eye-catching image, you'll have to mix various elements or shoot from different altitudes to see what works best. Getting creative will make your shots stand out.
5 – Edit your Photos like a pro
Taking beautiful aerial photos doesn't stop after landing your drone. The process of creating a fantastic photo extends until you're editing your photos. If you think the drone photos you take already look impressive, powerful image editing tools such as Adobe Lightroom, Adobe Photoshop, Corel PaintShop Pro, Corel AfterShoot Pro, RawTherapee, and the like can enhance their beauty further.
6 – Pay Attention to Mother Nature
Imagine preparing for an aerial shoot only for it to lose control and pummel to the ground before you can take any photos. Avoid accidents like this from happening by taking the elements into account on your next shoot. One thing to look out for would be the wind levels, which are usually stronger from great heights than at ground level. Another factor you might want to look into would be the birds live in that area where you plan to have your aerial shoot. Seagulls, for instance, could attack your drone because of their territorial nature.
7 – Allow Yourself to Experiment
Using a drone to take photos is one of the best ways to take your photography to the next level. It allows you to shoot from incredible, hard-to-reach angles, so you can easily take panoramas and long exposures. Experiment with these different angles, shots, and styles. This way, you can get your creative juices flowing.
In closing…
Drones unlock a whole world of possibilities. Regular cameras can take great photos, but drones allow people to capture the world from perspectives and injecting your photos with a sense of wonder. Take your shots from amateur to amazing and start practicing taking better shots with your drone today.